Explore our Events in this section of the website and get in touch once you've decided how you would like to help.
Scroll down to see the calendar below.
January
---
February
---
April
---
May
---
June
---
July
---
August
---
September
---
October
What our clients are saying about us:
Anonymous
Amazing how prompt and helpful everyone was. A new phone was delivered and fitted within 72 hours. We are so GRATEFUL. Thank you (13th April 2017)
Anonymous
XX was the best interpreter I have used in the 16 years of working with impairments.  Not only was she 100% professional and warm, she was flexible, supportive for how we worked which made this complex interview relaxing.  Thank you
Anonymous
Employment Service
Healthcare Worker
Excellent interpreter.  This consultation would not have been possible without her.  She had a good working relationship with the patient.  The patient's care was enhanced by her presence.
Patrick McCloskey
Deaf Direct are a local organisation who are well respected by the Trust and the Deaf and hard of hearing community, having strong connections to other aspects of their lives. Deaf Direct have provided us with a reliable and well delivered service for a number of years. Their administrative processes are excellent and they provide accurate statistical and financial information to the Trust.
Patrick McCloskey
Worcestershire Health and Care Trust
Anonymous
"Would you please pass on my thanks to the interpreter who volunteered to make this year's annual Lights of Love service accessible to the deaf community of Worcester.  The evening was a great success and, that is not least thanks to the ongoing support of your organisation." November 2014 – Chaplain, St Richard's Hospice, Worcester
Anonymous
St Richard's Hospice
BSL Student
I am now doing level 2 and hoping to do level 3 – through this I have met Deaf/hard of hearing people and spoken to them. 2. I helped to volunteer for a Deaf charity at an information stall in a hospital. The first person to stop was Deaf so I chatted to him – it was great to use my BSL in a 'real-life' situation (outside class) for the first time!" 2013-14 academic year – BSL student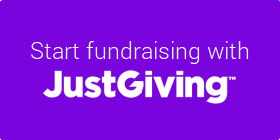 Fundraising Policies